Grading and Excavation Services in The Raleigh – Durham NC Area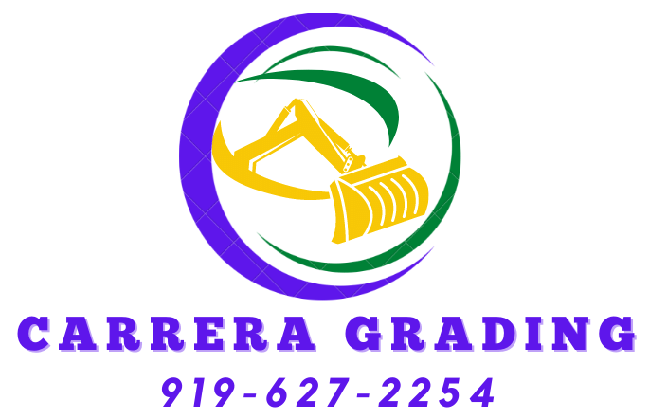 Carrera Grading LLC is a 100% family owned business serving the Raleigh – Durham area of North Carolina with excavation and grading services. We are committed to safety and quality, with no exceptions. We are a small company but we are very professional and our workers have a lot of experience. We care a lot about the quality of the work so that our clients feel satisfied. WE SPECIALIZE in grading, trenching and excavation for various projects, so let us help you with your project. IN GOD WE TRUST.
driveways
clearing
erosion control
sediment basins & ponds
solar field excavation
excavate and fix ditches
finish grading
electrical conduit
bonded and insured
Our first priority at Carrera Grading is that our customers feel 100% satisfied.
Safety
Carrera Grading LLC recognizes the safety of our employees, customers and the public must be required in all that we do. At minimum, our staff is given job-specific safety meetings every morning in the field. Think safety first, delivering excellence in construction safely to our customers and the public.